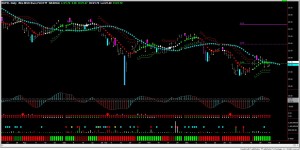 Trade pressures are neutral. Volume is neutral. Hitting resistance at the 25×5.
the long entry is 21.60 with a 22.96 first target.  Intraday has 4 hrs of bullish volume.
can take the trade with a 21.stop,
[update 2-6-2015] @ the 2 hr target of 27.78 and has changed to uptrend on the Daily.
[Update 2/15/2015] move the stop to the 21.61 entry price.